Quick Links
Site Rules
Contact Staff
Celestia: astral@rpgdragons.com Baldirak: baldirak@rpgdragons.com
Latest topics
»
Goodbye, DRF
by
Attor
Yesterday at 9:17 pm
»
Time To Rebuild (Open/Twilight Imperium.)
by
Baldirak Sapiens Draco
Tue Jun 06, 2023 8:27 pm
»
Garden of Shadows [Tenebris, Sting, + family]
by
Cyclone and Typhoon
Tue Jun 06, 2023 1:55 pm
»
Memories Frozen in Monochrome [Tenebris]
by
Tenebris
Tue Jun 06, 2023 6:44 am
»
The Sunset's Shadow
by
Attor
Fri Jun 02, 2023 2:54 pm
»
Where Blood Don't Run (Incus/Tenebris)
by
Incus
Fri Jun 02, 2023 2:19 pm
»
When Kryo Goes to War (Read Only)
by
Svadilfare
Fri May 12, 2023 2:37 pm
»
Skycrossed Meeting (Lilith)
by
Wake
Mon May 08, 2023 7:16 pm
»
Pinkshade Reunion [OPEN TO ALL]
by
Attor
Mon May 08, 2023 12:37 am
»
A Fistful of Temptation [Tenebris]
by
Tenebris
Sat May 06, 2023 1:44 pm
»
In Shadows [Searching for the Kakos Gem]
by
Soshi
Sat May 06, 2023 11:43 am
»
Awakening
by
Baldirak Sapiens Draco
Sat May 06, 2023 9:08 am
»
A New Winter Forward (Icewing Lore)
by
Snowblaze
Fri May 05, 2023 1:51 pm
»
Major Ability for Volter: Pherokinesis
by
Baldirak Sapiens Draco
Thu May 04, 2023 3:39 pm
»
Styrkur, Reborn From Ice
by
Baldirak Sapiens Draco
Thu May 04, 2023 9:34 am
»
Dolus
by
Baldirak Sapiens Draco
Thu May 04, 2023 9:31 am
»
Volter the Tattler
by
Baldirak Sapiens Draco
Thu May 04, 2023 9:30 am
»
Belladonna the Flos
by
Baldirak Sapiens Draco
Thu May 04, 2023 9:26 am
»
Totally Normal Humans (Paradox)
by
Soshi
Wed May 03, 2023 1:27 pm
»
Searching and Planning (Open, Humans)
by
Soshi
Tue May 02, 2023 6:03 pm
»
Let There Be Pancakes (Read Only)
by
Kelarth
Mon May 01, 2023 8:06 pm
»
Stroud the Eldest
by
Baldirak Sapiens Draco
Mon May 01, 2023 1:33 pm
»
Tharasis App
by
Baldirak Sapiens Draco
Wed Apr 26, 2023 4:13 pm
»
Xyrik Dax
by
Wake
Tue Apr 25, 2023 6:48 pm
»
The Elemental Gems (Read Only)
by
Soshi
Tue Apr 25, 2023 6:32 pm
Top posting users this month
Who is online?
In total there are
10
users online :: 1 Registered, 0 Hidden and 9 Guests :: 1 Bot
Attor
Most users ever online was
315
on Mon Nov 04, 2019 1:22 pm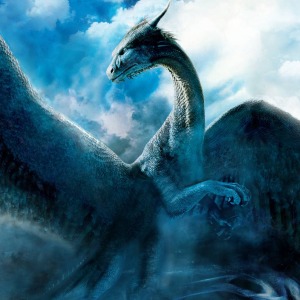 Name:
Desara
Alias:
N/A
Age:
30
Gender:
Female
Personality:
Desara is a large and courageous Dragoness who always fights from the front. She is incredibly protective when it comes to her fellow tribe mates and her friends and will stop at nothing to make sure they are safe. She can be rather aggressive when it comes to combat, having been trained as a Guardian and will eagerly take to the field of battle if needed. Her loyalty to her tribe is unbreakable and her decisions are always based on what is best for the IceWings rather than herself. For the most part, she gets along with other tribes, except for the FireWings, who she has past history with.
Interests:
Testing her strength, training other dragons, scouting new lands.
Dislikes:
FireWings, those who insult her or her tribe, warm conditions.
Fears:
 The end of her tribe.
General AppearanceHeight:
100ft
Scales:
Blue scales which cover her entire body.
Eyes:
Blue.
Appearance:
Desara Is a large blue dragoness with ice coloured scales covering her entire body. Her entire body is blue besides her horns, which are white. Her body is surprisingly lithe for a warrior but well toned and her body and wings can easily become camouflaged when in icy conditions.
Tribe Information and StatusTribe:
IceWing
Rank:
Guardian
Family:
N/A
Mate:
N/A
Hatchlings:
N/A
Skills and AbilitiesStrengths:
Her combat abilities are her greatest asset and she is well versed in aerial combat, as well as using her natural ice abilities to her advantage. She is capable of taking a great deal of damage without falling and combining this with her strong sense of will makes her a formidable opponent.
Special Abilities:
Desara can summon a blizzard by rapidly flapping her wings and is also able to surround her body with an ice type armour, defending her from harm. Both of these abilities slow her movement speed while using them and leave her open to attack.
Weaknesses:
Desara struggles against fire based attacks and her special abilities do little against flames. This weakness is also part of the reason why she despises FireWings.
Combat Style:
Desara leads from the front and is always the first one in to battle. She combines her physical strength with her special abilities in order to fight effectively from both long and closer range, making her a versatile opponent.
BackgroundHistory:
(What is your dragon's backstory? Optional) Will add in later.
RP Sample:
Alt of Ashaiya.

Desara







Posts

: 3


Reputation

: 0


Age

: 32


Location

: England




Arkhor

God of Life and Seas








Posts

: 2649


Reputation

: 41


Age

: 29


Location

: Floating on a random lake (UK)



Similar topics
---
Permissions in this forum:
You
cannot
reply to topics in this forum