Quick Links
Site Rules
Contact Staff
Celestia: astral@rpgdragons.com Baldirak: baldirak@rpgdragons.com
Latest topics
»
Goodbye, DRF
by
Attor
Yesterday at 9:17 pm
»
Time To Rebuild (Open/Twilight Imperium.)
by
Baldirak Sapiens Draco
Tue Jun 06, 2023 8:27 pm
»
Garden of Shadows [Tenebris, Sting, + family]
by
Cyclone and Typhoon
Tue Jun 06, 2023 1:55 pm
»
Memories Frozen in Monochrome [Tenebris]
by
Tenebris
Tue Jun 06, 2023 6:44 am
»
The Sunset's Shadow
by
Attor
Fri Jun 02, 2023 2:54 pm
»
Where Blood Don't Run (Incus/Tenebris)
by
Incus
Fri Jun 02, 2023 2:19 pm
»
When Kryo Goes to War (Read Only)
by
Svadilfare
Fri May 12, 2023 2:37 pm
»
Skycrossed Meeting (Lilith)
by
Wake
Mon May 08, 2023 7:16 pm
»
Pinkshade Reunion [OPEN TO ALL]
by
Attor
Mon May 08, 2023 12:37 am
»
A Fistful of Temptation [Tenebris]
by
Tenebris
Sat May 06, 2023 1:44 pm
»
In Shadows [Searching for the Kakos Gem]
by
Soshi
Sat May 06, 2023 11:43 am
»
Awakening
by
Baldirak Sapiens Draco
Sat May 06, 2023 9:08 am
»
A New Winter Forward (Icewing Lore)
by
Snowblaze
Fri May 05, 2023 1:51 pm
»
Major Ability for Volter: Pherokinesis
by
Baldirak Sapiens Draco
Thu May 04, 2023 3:39 pm
»
Styrkur, Reborn From Ice
by
Baldirak Sapiens Draco
Thu May 04, 2023 9:34 am
»
Dolus
by
Baldirak Sapiens Draco
Thu May 04, 2023 9:31 am
»
Volter the Tattler
by
Baldirak Sapiens Draco
Thu May 04, 2023 9:30 am
»
Belladonna the Flos
by
Baldirak Sapiens Draco
Thu May 04, 2023 9:26 am
»
Totally Normal Humans (Paradox)
by
Soshi
Wed May 03, 2023 1:27 pm
»
Searching and Planning (Open, Humans)
by
Soshi
Tue May 02, 2023 6:03 pm
»
Let There Be Pancakes (Read Only)
by
Kelarth
Mon May 01, 2023 8:06 pm
»
Stroud the Eldest
by
Baldirak Sapiens Draco
Mon May 01, 2023 1:33 pm
»
Tharasis App
by
Baldirak Sapiens Draco
Wed Apr 26, 2023 4:13 pm
»
Xyrik Dax
by
Wake
Tue Apr 25, 2023 6:48 pm
»
The Elemental Gems (Read Only)
by
Soshi
Tue Apr 25, 2023 6:32 pm
Top posting users this month
Who is online?
In total there are
7
users online :: 0 Registered, 0 Hidden and 7 Guests :: 1 Bot
None
Most users ever online was
315
on Mon Nov 04, 2019 1:22 pm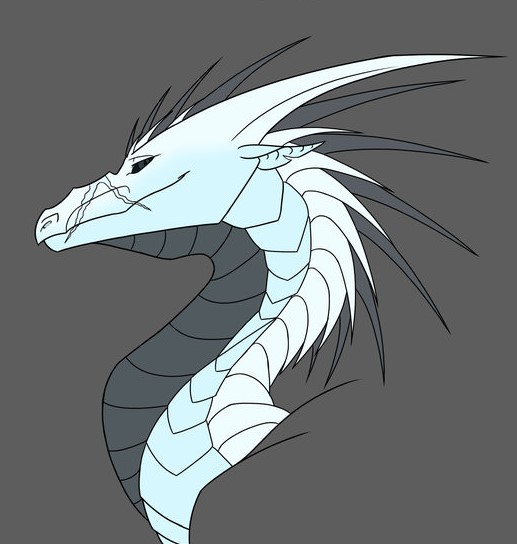 Personal InfoName:
Archelaus
Alias:
The Analyst. Archy (By his friends)
Age:
Middle Aged.
Gender:
Male
Sexuality:
Heterosexual  
Personality:
Archelaus has devoted his life to his Tribe, a guardian in service to the former Icewing Queens, his existence was based on his duty, a proud individual Archelaus to those what don't know him he can appear curt, short-tempered, and judgemental however under his exterior he is a dragon with a kind heart and weakness for his own compassion to others. Confident and energetic he cares deeply for all other Dragons especially those closest to him, despite being a decorated warrior he wholeheartedly believes that one is only required to fight when absolutely necessary. Despite the recent "Bad luck" in regards to the IceWing Kingdom Archelaus remains a devoted patriot and cares deeply for his kinsmen. He maintains an idealistic belief of respecting fellow warriors even with his air of pomposity to value all enemies and allies alike as equals. Even with his devotion to the Gods and personal belief of raising the IceWing Kingdom to greatest once more in Pyyria he never underestimates the other Tribe's resolve and is frequently impressed at abilities of others both on the tactical field of battle, agricultural and cultural progression.
Interests:
Chess, topical debates, and romantic novels.
Dislikes:
Cowardice, over indulgence and anarchy.  
Fears:
Being in a state of hopelessness, being betrayed and a lack of a place to call home.
General AppearanceHeight:
100ft Give or take a few feet.
Scales:
The majority of his scales reflect the colour of Ice, however, the scales have a silver like reflection which makes Archelaus's ethereal like appearance all the more unnatural and other worldly. His scales overlap like shards of ice that become slightly darker along his spine and the edges of his wings.
Eyes:
An eerie Charcoal.
Appearance:
Archelaus's back is covered in spines which ironically appear to seem to represent the harsh cruel icicles from his homeland, Surprisingly his tail is strong but narrow-shaped that he uses in a whip-like fashion to utilise the icicle-shaped spines. His Talons are ridged and extremely sharp which he uses for gutting prey and traversing the harsh landscape of the Icewing Territory. One other notable feature is that Archelaus has a scar in a cross like fashion over his maw and muzzle, this disfigurement causes his smiles to contort in a sadistic wolfish manner despite the situation or desire to portray a warm one.
Tribe Information and StatusTribe:
Icewing.
Rank:
Guardian.
Family:
All are deceased.
Skills and AbilitiesStrengths:
Archelaus isn't physically strong in the literal sense, he relies upon his intellect and areal manoeuvring to out cast his enemies with swift aerobatics despite being a fierce warrior.
Special Abilities:
Archelaus uses an ability which is rather bizarre and unnatural, like a simple porcupine Archelaus can use his spines as projectiles to fire at his enemies.
Weaknesses:
Physically rather weak and can be prone to lead himself into situations to his disadvantage out of pride and is willing to put himself in harms way far to often for those he cares about.
Combat Style:
(See above in strengths) Aerobatics and swift manoeuvres.
BackgroundHistory:
WIP
RP Sample:
(Its Tenebris)
Last edited by Archelaus on Wed Mar 09, 2016 7:47 am; edited 1 time in total

Archelaus

IceWing Scholar





Posts

: 10


Reputation

: 0


Location

: England!




Arkhor

God of Life and Seas








Posts

: 2649


Reputation

: 41


Age

: 29


Location

: Floating on a random lake (UK)



Similar topics
---
Permissions in this forum:
You
cannot
reply to topics in this forum