Quick Links
Site Rules
Contact Staff
Celestia: astral@rpgdragons.com Baldirak: baldirak@rpgdragons.com
Latest topics
»
Goodbye, DRF
by
Attor
Yesterday at 9:17 pm
»
Time To Rebuild (Open/Twilight Imperium.)
by
Baldirak Sapiens Draco
Tue Jun 06, 2023 8:27 pm
»
Garden of Shadows [Tenebris, Sting, + family]
by
Cyclone and Typhoon
Tue Jun 06, 2023 1:55 pm
»
Memories Frozen in Monochrome [Tenebris]
by
Tenebris
Tue Jun 06, 2023 6:44 am
»
The Sunset's Shadow
by
Attor
Fri Jun 02, 2023 2:54 pm
»
Where Blood Don't Run (Incus/Tenebris)
by
Incus
Fri Jun 02, 2023 2:19 pm
»
When Kryo Goes to War (Read Only)
by
Svadilfare
Fri May 12, 2023 2:37 pm
»
Skycrossed Meeting (Lilith)
by
Wake
Mon May 08, 2023 7:16 pm
»
Pinkshade Reunion [OPEN TO ALL]
by
Attor
Mon May 08, 2023 12:37 am
»
A Fistful of Temptation [Tenebris]
by
Tenebris
Sat May 06, 2023 1:44 pm
»
In Shadows [Searching for the Kakos Gem]
by
Soshi
Sat May 06, 2023 11:43 am
»
Awakening
by
Baldirak Sapiens Draco
Sat May 06, 2023 9:08 am
»
A New Winter Forward (Icewing Lore)
by
Snowblaze
Fri May 05, 2023 1:51 pm
»
Major Ability for Volter: Pherokinesis
by
Baldirak Sapiens Draco
Thu May 04, 2023 3:39 pm
»
Styrkur, Reborn From Ice
by
Baldirak Sapiens Draco
Thu May 04, 2023 9:34 am
»
Dolus
by
Baldirak Sapiens Draco
Thu May 04, 2023 9:31 am
»
Volter the Tattler
by
Baldirak Sapiens Draco
Thu May 04, 2023 9:30 am
»
Belladonna the Flos
by
Baldirak Sapiens Draco
Thu May 04, 2023 9:26 am
»
Totally Normal Humans (Paradox)
by
Soshi
Wed May 03, 2023 1:27 pm
»
Searching and Planning (Open, Humans)
by
Soshi
Tue May 02, 2023 6:03 pm
»
Let There Be Pancakes (Read Only)
by
Kelarth
Mon May 01, 2023 8:06 pm
»
Stroud the Eldest
by
Baldirak Sapiens Draco
Mon May 01, 2023 1:33 pm
»
Tharasis App
by
Baldirak Sapiens Draco
Wed Apr 26, 2023 4:13 pm
»
Xyrik Dax
by
Wake
Tue Apr 25, 2023 6:48 pm
»
The Elemental Gems (Read Only)
by
Soshi
Tue Apr 25, 2023 6:32 pm
Top posting users this month
Who is online?
In total there are
7
users online :: 0 Registered, 0 Hidden and 7 Guests
None
Most users ever online was
315
on Mon Nov 04, 2019 1:22 pm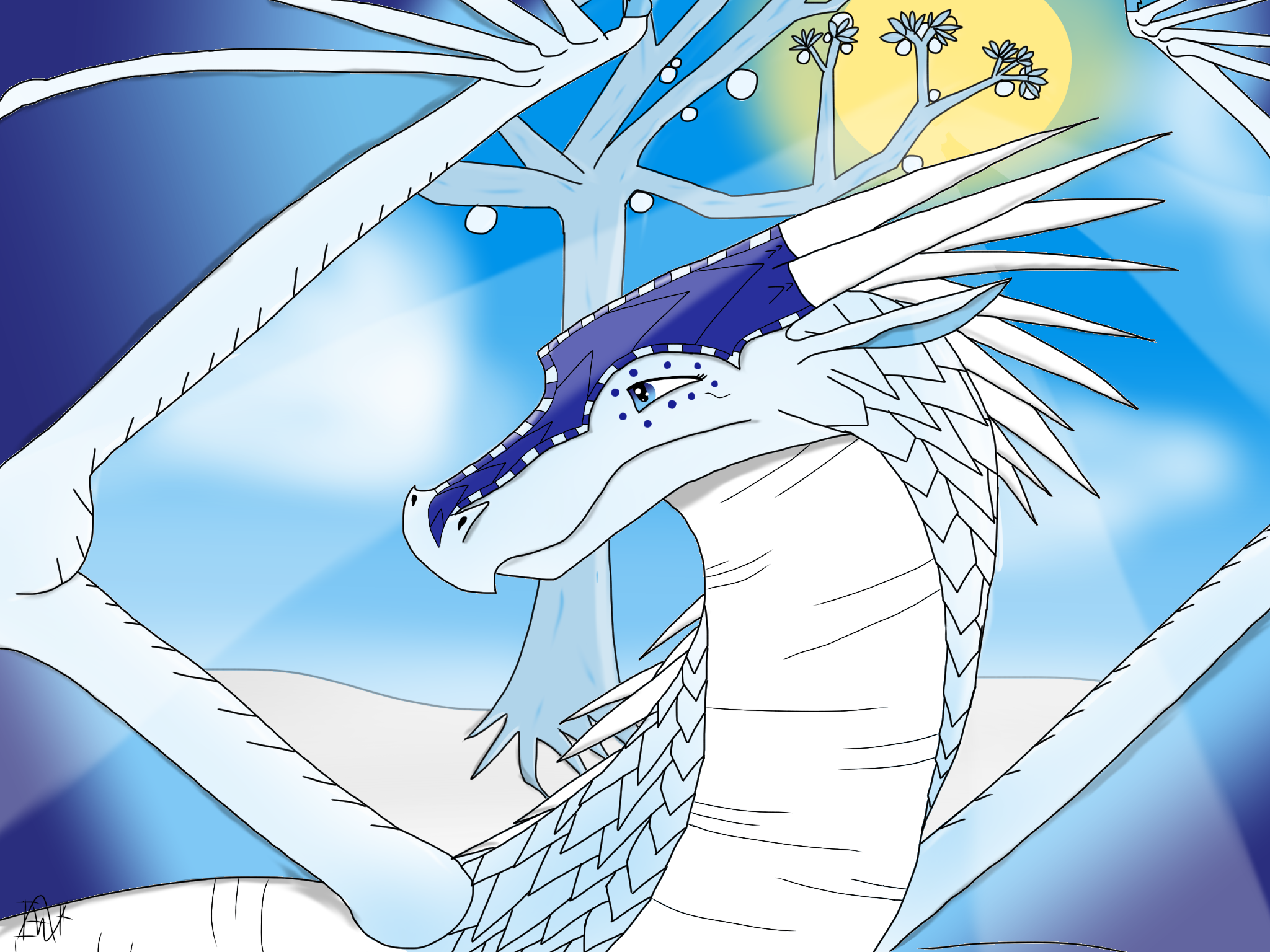 Personal InfoName:
Silver Snow
Alias: Silver
Age:
22
Gender:
Female
Sexuality:
Bisexual  
Personality:
Silver is a very cunning and devious dragon. She tries to use her beauty to charm others into doing what she wants, including stealing and other misconduct. Often times this lands her in some hot water, but her looks usually allow her to get out of trouble (whether it's charming authorities or getting others to take the fall for her). Her behavior borders on psychopathic at times, not truly caring enough about whether those around her live or die. In almost every interaction, however, she tends to put up a facade of some sort until she gets to know the other well enough to either reveal her cruel self, or con them into doing something for her.
Weaknesses:
Silver is not physically strong nor is she particularly stealthy. Her only real means of defending herself is her charisma and trickery, otherwise she is easily bested.
Strengths:
Silver is rarely found without a companion traveling with her, usually someone that can do the fighting
for
her. Additionally, she is extremely good at acting, meaning she can appeal to dragons by appearing kind, weak, or whatever she thinks someone else might want her to be to get close to them. Due to how non-threatening she is, normal dragons tend to relax around her, which leaves them vulnerable to her malicious plans.
General AppearanceHeight:
90 feet
Scales:
Bluish white scales like some of her fellow IceWings. She has a pure white underbelly, sharing a similar color with her claws. The scales on top of her head are a deep shade of blue, running from her horns to the tip of her snout. More blue scales dot a perfect circle around her eyes.
Eyes:
A deep blue
Appearance:
Silver adorns herself with a lot of fine jewelry, sporting a golden necklace with a sharp crystal on it, sapphire encrusted ringlets on each of her horns, two diamond encrusted bracelets on her left foreleg, and three silver rings with light blue crystals embedded in them at the base of her tail.  
Tribe Information and StatusTribe:
IceWings
Species:
Pure breed
Rank:
Citizen
Family:
Daughter of Sleet and Snowball. No known brothers or sisters.
Mate:
None
Hatchlings:
None
Skills and AbilitiesSpecial Abilities:
Silver has no special abilities, unless her charisma counts as an ability.
Combat Style:
Silver's fighting tactic is simply to not fight. She pits dragons against each other, manipulates situations to her bidding. Unless someone is just born with the intent of killing her for whatever reason, there's usually no situation where she's reasonably in combat with another.
BackgroundHistory:
Ever since she was young, Silver's parents knew something wasn't quite right with their daughter. When she had trouble with bullies in school, instead of confronting her problems head-on, she lied and manipulated her way into ruining the aggressing dragonet's life...sometimes fatally so.
After being at the center of too many issues with the school she was in, Silver's parents thought it best to keep her at home and teach her themselves. While that quelled issues in the school, that ultimately resulted in Silver causing her own parents to separate, leaving her with her mother, whom she easily deceives into getting what she wants.
Now a grown dragon, Silver simply lives off of her mother's treasure, and whatever treasure she can get other dragons to steal/give.
RP Sample:
There she was. The dragoness that would make so many of her troubles go away. It had taken an eternity to find her, which only served to prove that
she
would be perfect.
Nonchalantly, Silver approached the dreary, gray scaled dragoness, eyeing her up and down upon her approach.
No jewelry?
The IceWing thought,
How bland! And what's with that guilty expression? Did she do something wrong recently? If so, she certainly can't hide it all that well.
With a warm smile Silver stopped in front of the other dragoness, momentarily distracted by the smoke trailing out of her nostrils.
"Hello there," Silver said in a calm, warm voice.
The other dragon looked puzzled initially, glancing left and right to ensure there was no one else behind her that this beautiful IceWing could have been talking to. After not seeing anyone else, their eyes locked onto one another's.
"Who, m-me?" said the quiet dragoness.
"Yes, of course you. Who else would I be talking to?" Silver grinned and held out a talon. "The name's Silver Snow, but you can call me Silver. What might your name be?"
"Uh…" the other dragoness gulped, looking increasingly uncomfortable by the attention she was receiving. She reluctantly held out a talon and shook it with the IceWing's. "My name is...it's Smoke."
"Smoke? I like it. It's very 'to the point'."
"Thanks?"
"Look, I don't mean to intrude on your personal space but...I was wondering if maybe you'd like to be friends! I'm a bit new to this village, so I figure it's probably best to start getting to know others as soon as possible."
Smoke tilted her head a little, shaking Silver's talon awkwardly for a few seconds too long. "Friends?"
Yes! Friends you nitwit! What are you, some kind of loser who doesn't have any friends?
Silver thought with the kindest of smiles. "Mhm!" the IceWing nodded, "I mean, if you want to be. I just moved into the cave not too far away, so we'll probably be bumping into each other from time to time...sooo I thought maybe it'd be better if we were friends bumping into each other instead of strangers."
"Oh, I see. Then yeah, we can be friends," Smoke responded still sounding unsure.
"Great! I have to go unpack my things right now, but maybe I'll see you around?"
"Yes. I usually just stay around here-" The gray dragoness interrupted herself by coughing a bit of smoke out of her maw.
"Good to know, Smokey. I'll see you later then." Silver gave her a wink before waving at her one more time and walking away. The smile on her face gradually changed from polite to amused now that nobody was watching her.
Oh yes, Smoke, this will be a beautiful friendship indeed.

Chrocey

FireWing Trainee








Posts

: 101


Reputation

: 1


Age

: 30




Baldirak Sapiens Draco

Grand Champion Y1 Earthwing King








Posts

: 2609


Reputation

: 97


Age

: 28


Location

: Wherever the Dragon Cat goes




Tenebris

Archon of the Nightwings







Posts

: 617


Reputation

: 7


Age

: 27



Similar topics
---
Permissions in this forum:
You
cannot
reply to topics in this forum